Thursday 28 January: that's a wrap!
And we're done! We finished our Ride for a Reason journey today with a few laps (3.49km) around Victoria Park. We reached our 65km distance goal, smashed our $650 fundraising goal (thanks to our fabulous supporters and their generous donations), and met some amazing people too. What an incredible experience it has been, one we will remember and cherish for a long time to come. 
Tuesday 26 January: perfect weather
After a few days off due to the heat it was the perfect weather to catch up on our riding with two rides around the neighbourhood. One with Dad (1.99km) and one with Mum (2.39km).
Friday 22 January: two rides by lunchtime!
We just can't keep him off his bike!  We completed two rides (3.12km and 2.92km) before lunch today, including a race (like the professionals) back to Grammys house.
Thursday 21 January: and early ride
An early ride (4.8km) this morning around Linear Park before it got too warm. But the heat didn't stop us later in the day with another two shorter rides.
Wednesday 20 January: The Advertiser
We rode up to the petrol station this morning (1.16km) to get a copy of The Advertiser. The story and the motivation behind my Ride for a Reason journey featured on the front page page! 
Tuesday 19 January: a tour of the Velodrome
It was just a short ride today (1.09km) so I wasn't too tired for our tour of the Velodrome with superhero and Olympian Matt Glaetzer. We were so lucky to be invited. Matt showed us where he trained, we got to see under the track, stand in the middle while other cyclists were training on the track, and then we went up to the top of the track. It was very cool. We stayed on for the Adelaide Track League event where Matt was racing. He went really fast, it was very exciting.
Monday 18 January: A ride with Matt Glaetzer
It was so exciting to meet superhero and Olympic World Champion Matt Glaetzer today and ride a lap around Victoria Park (1.18km) together. He even had the same top and sleeves as me! 
Sunday 17 January: Grammys house
We rode a 7.9km round trip today to Grammys house because we heard she had made her delicious vanilla slice. It was yummy.
A message to my sponsors
A big THANK YOU to my sponsors, for your support of my Ride for a Reason journey. Your generous donations have helped me achieve my fundraising goal, and in turn support an amazing charity with their incredible work.
We are so humbled and grateful that we're able to support the Cancer Council who supported our family last year when Grammy was having treatment for her Cancer. 
Please continue to follow my journey, I'm nearly halfway there already!
Thank you again, 
Love from Max 
Saturday 16 January: Grange to Henley and more
Back to the beach today for another ride (5.80km), while Dad ran next to me. Who was keeping up with who? ?  We saw some friends along the way, stopped to make a sand castle and even got an ice cream before we came home!
Friday 15 January: around the suburbs
A casual ride (6.08kms) around the suburbs today that turned into a quest to find our drink bottle, after it fell off our bike mid ride and without notice. We circled back and found it, what a mystery!
Thursday 14 January - Linear Park
An epic ride along Linear Park today, 7.81km's in fact. We went past the billabong and the zoo, and talked about how important it is to "share the track" with other riders.
Max is riding for a reason this January
Last year,  my Grammy was a superhero and she fought cancer and won. It made me sad that she was tired and couldn't play with me as much. She had treatment on Thursdays. I am raising money for cancer research and support so that other Grammy's who are also superhero's have the support they need.
Wednesday 13 January: Grange to Henley and return
Our ride today was 3.86km from Grange to Henley and back, with obligatory post bike ride cino. It was a bit cold and rainy but it was still fun.
My Achievements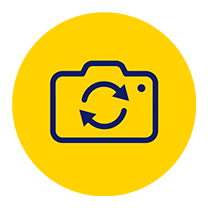 Changed Pic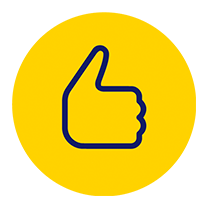 Shared Page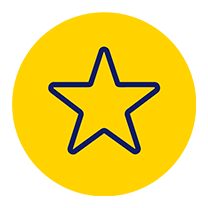 Self Donation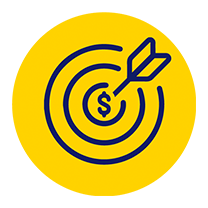 Reached $ Target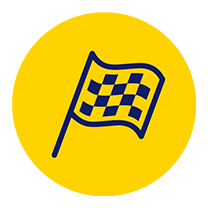 Reached my ride goal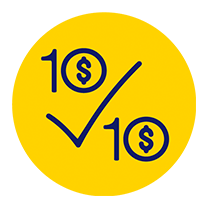 10 Donations
Jersey – Raised $500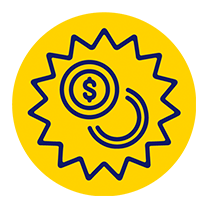 Raised $1500
Thank you to my Sponsors
Laura & Andrew Shaw
Ann Perriam
Jordan Harper
Ryan Richards
Damian And Candice
Kelly And Andy Platt
David And Emily Rocca
Brad Beythien
Steve & Fiona Wong
John & Mary Perriam
Barry & Heather Smith
Adrian Peterson
Danny Wyatt
Peter And Meredith Hodgetts
Mary Platt
Patricia Duarte
Debbie And Mark Hodgetts
Joe Rocca
Derek Gibbs
Jonathon And Sam Hosking
M&m
Jakki Brown
Stihl Shop Fulham
Panini Cartel
Sue And John Hodgetts
Claire Efthimiopoulos
Belinda Curtin
Ben Davis
Matt Cock
The Fairey Family
Lopes Family
Lauren Mercuri
Claire Hodgetts
David Rathmann
Swaminathan Ramamoorthy
Natalie Delmont
Dinny And Peter
Reece Johnson
Kerryann White
Basia Jedrzejczak
Mark, Bec & Jed
Emily Rocca
Maria & Tony Rocca
Susan Major
Margaret Atkinson
Barbara Hoffman
Alf Vassal
Mary Tarling
Jenni & Peter Medson
Elzbieta Mercieca
Fiona Moll-short
Wendy Falconer
Felicity Midgley
Vanna
Helen Brooks
Mel Arbon
Kim Armstrong
Rebecca Hunt
Terry & Ros