Day 25
Due to a broken air conditioner , smoke inundating my home from the Cherry Gardens fire I had trouble sleeping so I got up and out on my bike just after 3:30am.  Knowing that 50km's away was Murphy's Cafe Bakery at North Haven/Outer Harbour I headed North.  I was there by 5:15am but he had forgotten to turn the coffee machine on!  Oh, well, a chance to chat while the machine warmed up! Coffee only as I resisted the array of bakery goods! Before leaving there it started to rain. That was almost pleasant !
The rain was ok but the mixing of smoke turned me and my riding gear a heavily spotted/streaky charcoal ! 
Oh well, arriving home at 8am , a much darker colour than when I left, I manage to knock of the final 100km's of my 1,500km goal for January. 
My totals for day 25 of the challenge are 1,506km's and $1,305 raised! 
The last 3 days of the month I will be away for a quiet weekend with Lynn, my other half, after she has been so supportive through the challenge so I have only three days left to add to these totals.  
I'm over the moon at the number of donations I have received during these challenging times!
Day 17 of 31, 1,000km's of 1,500km Goal reached.
Today I joined Pat's Ride for  a Reason hills ride to Mt Lofty. I'm guessing there were 30 or so riders in the group today.
I drove to Glenelg so I could add about 20 km's to the ride. 
 Setting out from Eastwood we headed to Mt Lofty via the old South Eastern Freeway up past Eagle On The Hill. As we reach the bollards at Crafers it started drizzling .  
We headed up to Mt Lofty and regrouped at the gates. There was no point going into the lookout as the drizzle reduced visibility to next to nothing. 
From there we headed towards Ashton , skipping past it, and down Norton Summit road.
I added a little too much hurry on the Norton descent and found myself a little ahead of the group. That was ok, I had studied the route the night before so I knew where the coffee shop we were grouping at the end of the ride was.  Where I ended up didn't seem to match what I expected  so I retraced my steps and searched The Parade and Kensington Rd to no avail! I missed out on the coffee and chat and just rode back to Glenelg. 
I should have believed in my memory in the first place! Next time I will know!  So $256 to to get to my $1,000 target and 500km's in the next 14 days to get to 1,500km's.
Day 11 of 31
Fatigue has settled in but I'm managing it. A 50km ride today takes me to 651 km so far, from my 1,500km target.  A change from cold mornings of late with 27C at 6am, half way through my ride today. These shorter rides I have been doing without breakfast with a 250ml skinny latte half way through the ride. Effort levels are mainly based on endurance/aerobic endurance power levels to minimise fatigue and maintain base fitness. I fuel myself  well for any rides longer than 2 hours or harder efforts.  It's a tough world right now which makes finding donations difficult. I am convinced I will not reach my donations goal but an determined to reach my riding goal.
Update, day 6
To achieve my goal of 1,500 km's in January I will need to average 50km's per day for 30 of the 31 days.  I'm currently on track with 349km's complete with 25 days left.  I need to do a few longer rides to give me a buffer for bad days or illness.  
I'm Riding for a reason in January
I am dedicating this January to ride 1,500 km's  to support the many South Australians impacted by cancer. Did you know that every day 28 South Australians hear the words 'You have cancer'.
The money raised through Ride for a reason enables Cancer Council to fund vital prevention, research, advocacy and support programs that save lives.
With one in two Australians diagnosed with cancer before the age of 85, the need to find better ways to detect and treat cancer is real.
Donate to support my ride so together we can work towards a cancer free future!
My Achievements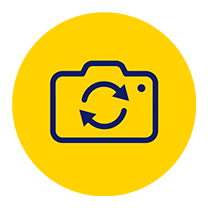 Changed Pic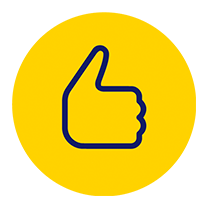 Shared Page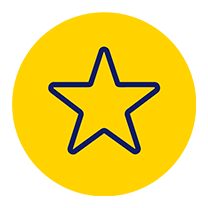 Self Donation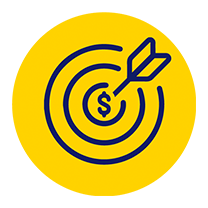 Reached $ Target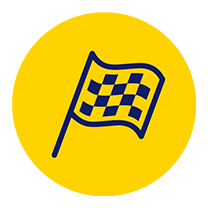 Reached my ride goal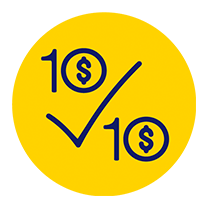 10 Donations
Jersey – Raised $500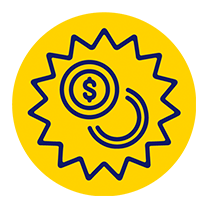 Raised $1500
Thank you to my Sponsors
Bill Grigfs
David And Chris
Anonymous
Anonymous
David Prior
Huddo
Jolie Barton
State Of Mind Coffee
Keith Davies
Claire & Ian Lowde
Mike Walkden
Andrew Supple
David Ellison
Anonymous
Keith Beames
Ian King
Dani Schmidt
Dean Griffiths
Michael Fraser
Steven Ellison
Ian And Belinda
Jo Marling
Carl Salt
Mike Stewart
Larry Peterson
Lyn Woodyatt
David Burn
Kerry Dillon
Georg Thierry
Andrew Watts
Dan And Jodie
Rene Melgar
Elaine & Robert Manson
De Greer
Diane Wiese
Sharon Swan
Michael Fraser
Rob Dobson
Sharlene Harding
Trap
Rob Dobson